Ultra Vomit : The Renouvellement of Intermittence, tournée 2012 !
09/01/2012
2012 démarre décidément très bien ! En effet, Ultra Vomit a annoncé par l'intermédiaire de sa page Facebook son retour pour une nouvelle tournée dans toute la galaxie ! Le groupe reprendra ainsi la route dès la fin du mois et ce jusque fin mai. Autant dire qu'ils passeront forcément pas loin de chez vous : "Il n'y a aucun petit village qui résistera à cet envahisseur !" :)
Au programme : "Un tout nouveau show ! Avec de nouvelles blagues ! De nouveaux morceaux ! De nouveaux délires ! Et bien-sûr un best-of des meilleurs moments de la tournée précédente !". Et pour peu que vous en demandiez davantage, un "teaser/clip" a été publié ce soir afin de compléter de la plus belle des manières cette excellente affiche en mode Star Wars !
A apprécier dès maintenant dans la suite, avec l'ensemble des dates de la tournée !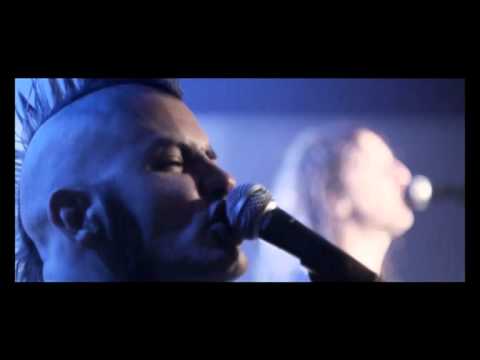 27/01/2012 AX LES THERMES (9) festival de l'Oxygene pour les Oreilles
28/01/2012 RAMBOUILLET (78) Usine a Chapeaux
29/01/2012 SAVIGNY LE TEMPLE (77) Empreinte
09/02/2012 COGNAC (16) La Cale
10/02/2012 NIORT (79) Camji
11/02/2012 ISSY LES MOULINEAUX (92) Espace Icare Réservez !
17/02/2012 MONTPELLIER (34) Rockstore
18/02/2012 MANOSQUE (4) Cafe Provisoire
24/02/2012 LA ROCHE SUR YON (85) Fuzz'Yon
25/02/2012 RENNES (35) L'Etage
08/03/2012 DUNKERQUE (59) Les 4 Ecluses
09/03/2012 EVREUX (27) Abordage
10/03/2012 CAEN (14) Le Cargo
15/03/2012 PERPIGNAN (66) Crockmore
16/03/2012 CARCASSONNE (11) Chapeau Rouge
17/03/2012 BERGERAC (24) Rocksane
22/03/2012 LYON (69) Ninkasi kao
23/03/2012 COLMAR (68) Grillen
03/05/2012 YVERDON LES BAINS (0) Amalgame Suisse
04/05/2012 BOIS D'ARCY (78) Abri Blues
05/05/2012 SEDAN (8) MJC Calonne
11/05/2012 LA SOUTERRAINE (23) Espace de l'Ecluse
12/05/2012 BLOIS (41) Hybridcore Festival
24/05/2012 NANTES (44) Ferrailleur