Arkan : nouvel album dans les bacs le 18 avril !
19/02/2011
Arkan, le groupe d'Oriental Death Metal qui a brillamment fait les premières parties d'Orphaned Land sur les routes françaises l'année dernière, annonce le successeur de Hilal.
Ce nouvel album, Salam, sortira donc le 18 avril dans toutes les bonnes crèmeries chez tous les bons disquaires. En voici le tracklisting (on remarquera la présence de Kobi Farhi, chanteur d'Orphaned Land, sur un titre) :
Origins
Inner Slaves
Deus Vult (feat. Kobi Farhi)
Blind Devotion
Jerusalem – Sufferpolis
Beyond Sacred Rules
Common Ground
Sweet Opium
Salam
Call From Within
Lightened Heart
The Eight Doors Of Jannah
Amaloun Jadid II
A noter que l'artwork, très réussi, a été realisé par Evil Campbell, tout comme son prédécesseur. En petit bonus, voici une vidéo de leur passage à Nantes en 2009, en première partie de SepticFlesh.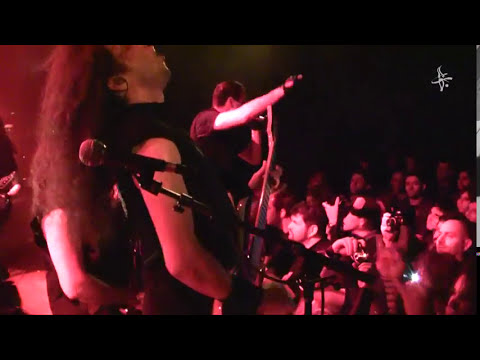 A suivre également sur :